The Alcohol School
Saint Lucia , Caribbean / April 16-19, 2024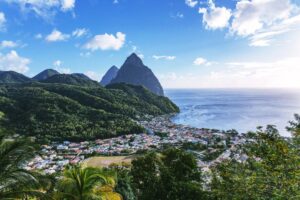 The Alcohol School – Concise Distilling Seminar 2024 : welcome to St. Lucia!
The Alcohol School – Concise Distilling Seminar is educating distilled spirits producers in the multidisciplinary sciences of Spirits production. The event runs in various spirits producing countries. Participants review and learn theory from the beginning of the distilled beverages production process, through important factors to consider for fermentation, up to and including maturation aspects.
Our seminars are designed to be interactive and participative and include discussion panels alongside industry experts and various guests highly involved in the distillery industry. The course is designed to provide our delegates with detailed information on unit processes; formulated for lab, plant, and management personnel and is organized around lectures, seminars, sensory evaluations and visits.
This important ressource is becoming more valuable as the market growth is making the need for continual education a must.
The St. Lucia Alcohol School – Concise agenda is now available!
For any information about the event, feel free to contact our event manager, Mrs Julie Saint Laurent: jstlaurent@lallemand.com
1713225600
1713484800
America/St_Lucia
Harbor Club St. Lucia, Curio Collection by Hilton
April 16th to April 19th, 2024
Our other Alcohol Schools